What is iWalk2.0?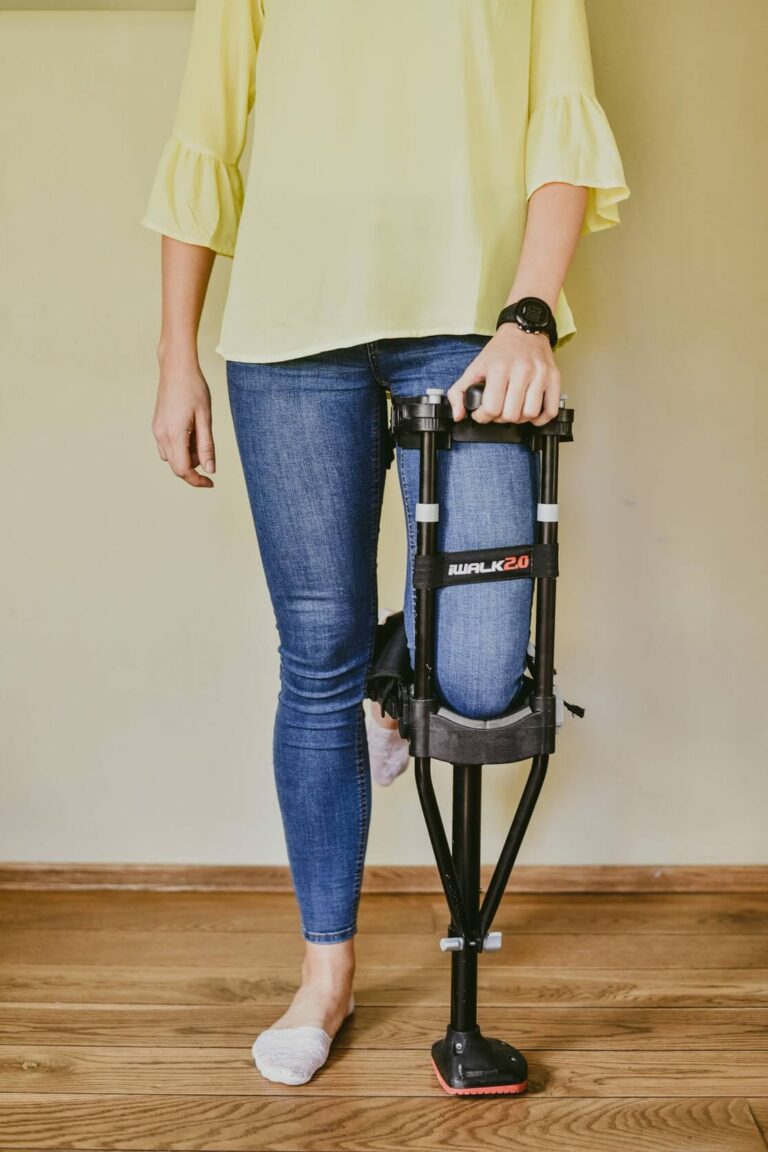 iWalk2.0 originates from the USA and is a perfect alternative to regular crutches. iWalk is suitable for injuries below the knee. For example: ankle ligament stretches, torn achilles tendon or shin muscles, fractures in the ankle, shin or foot, amputation below the knee. Most of my clients have been with a fractured calcaneus, which heals quite slowly.
iWalk2.0 is not suitable for common injuries like ACL rupture, knee ligament or meniscus injuries, patella (kneecap) issues and traumas higher than the knee. With shin fractures and operations, suitability is set by the place of the fracture/wound.
What are the preconditions to use the iWalk2.0 hands free crutch?
Before trauma you were able to walk up and down the stairs without using the handrail. Gait was normal
You are able to stand on one leg for at least 30 seconds
Injury is unilateral and below the knee
You are able to flex the knee to 90 degrees
You are 147-198 cm tall (fits best if between 155cm-185.5 cm)
Weigh under 125kg
Thigh circumference between 71-39.5 cm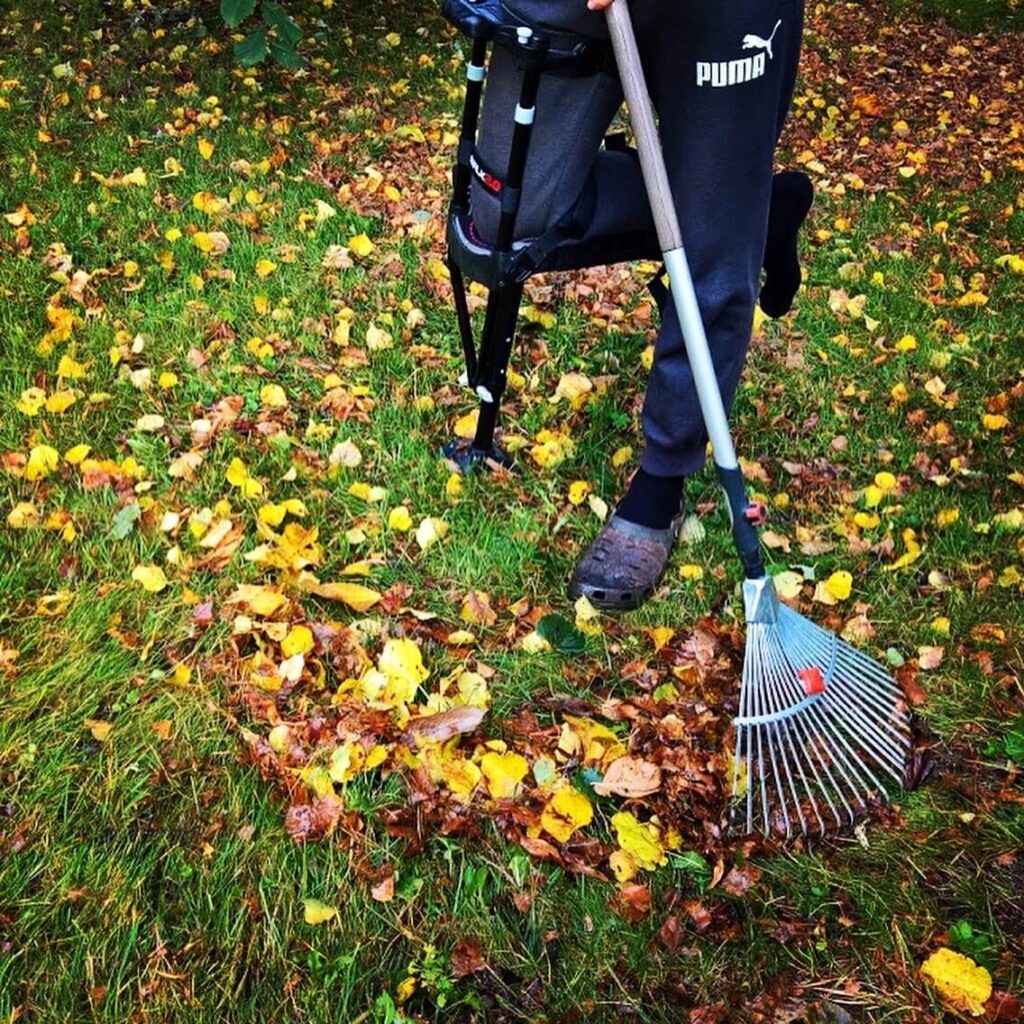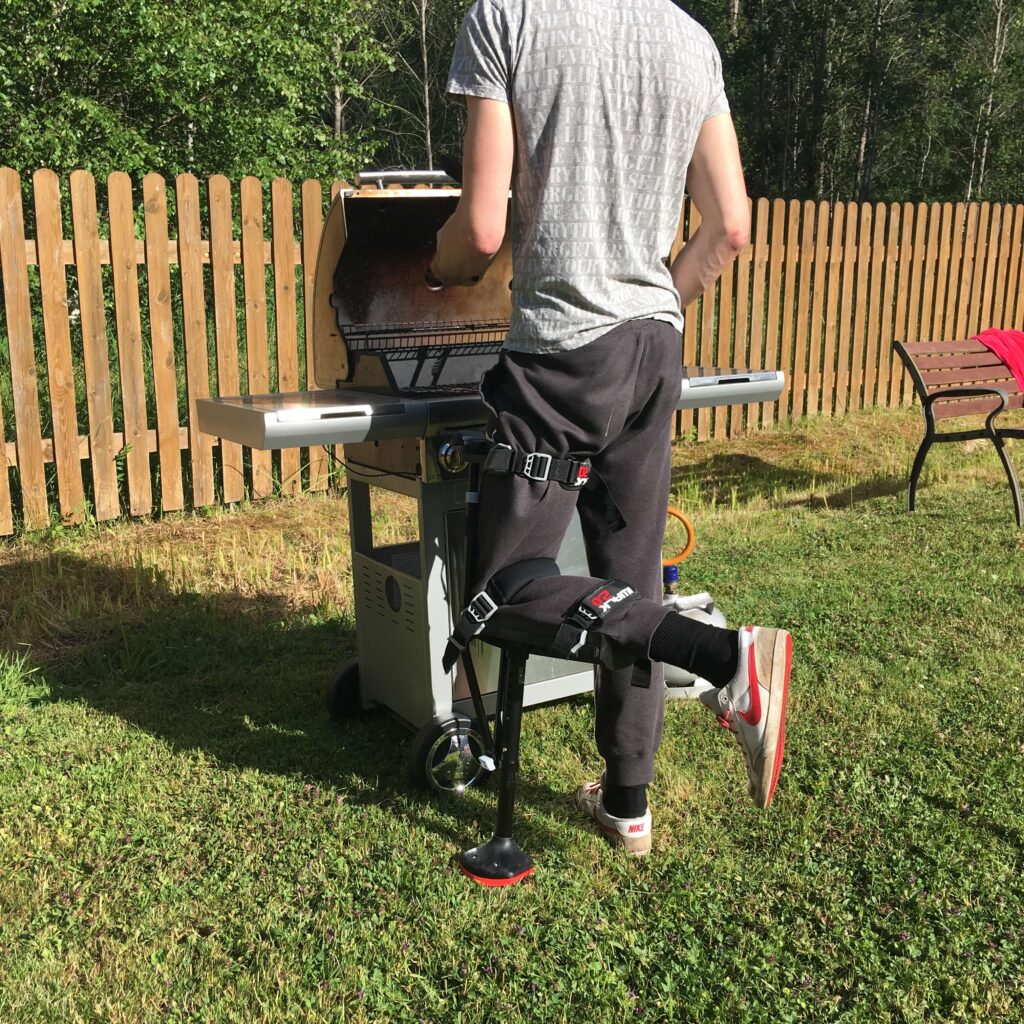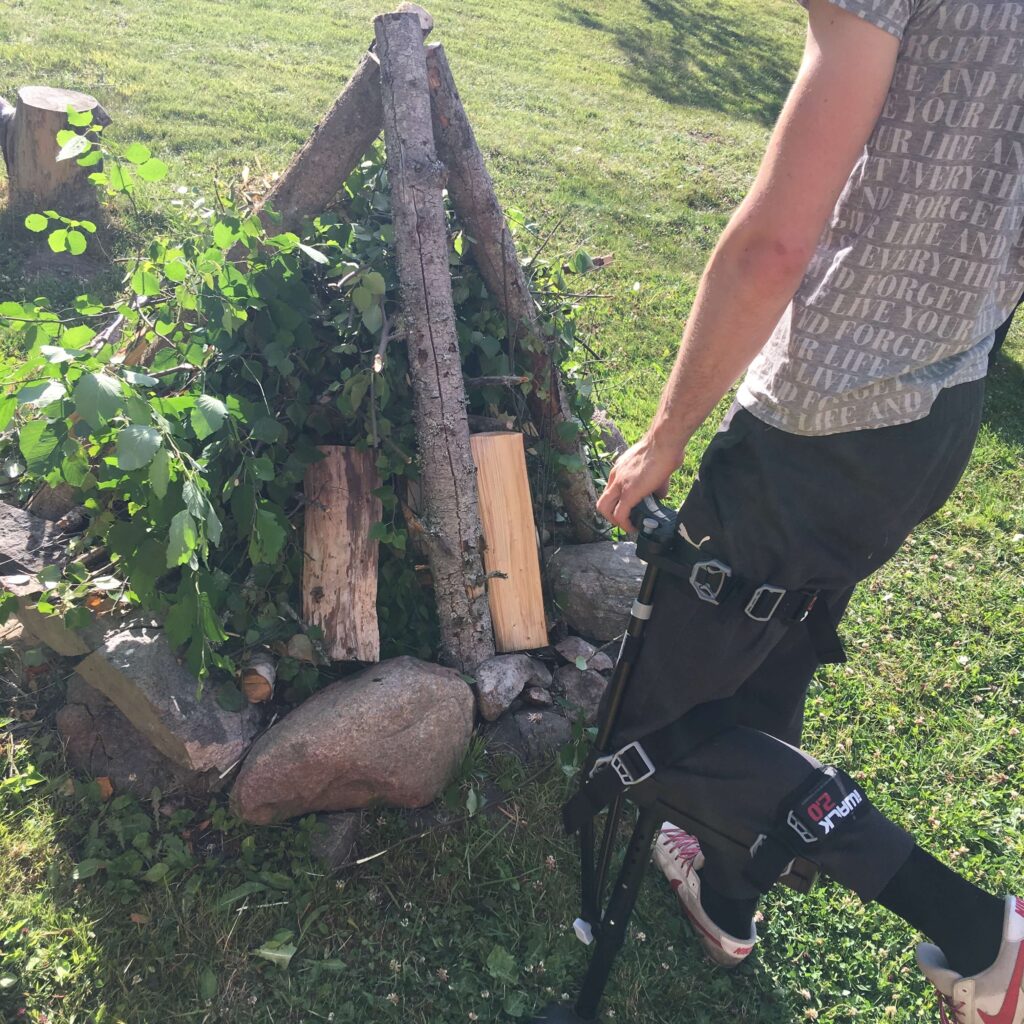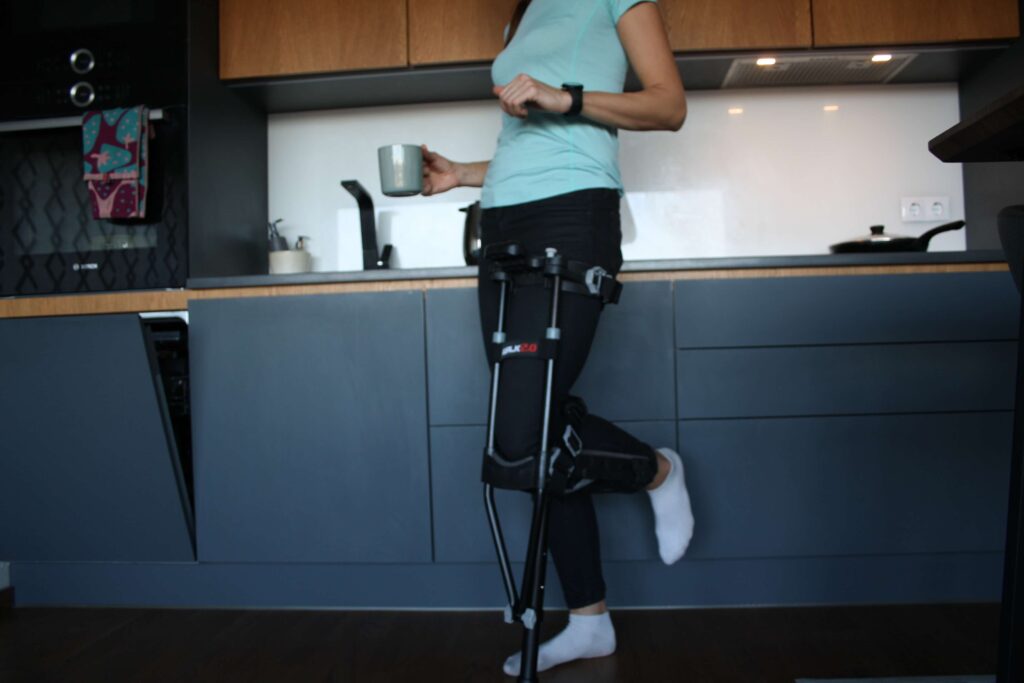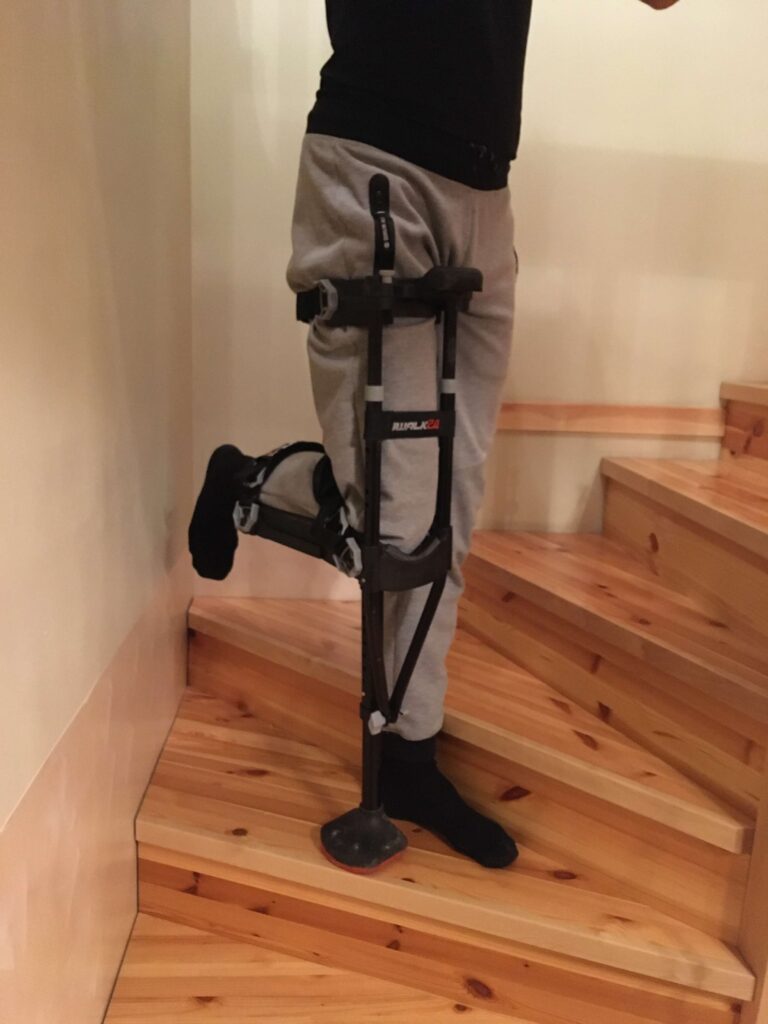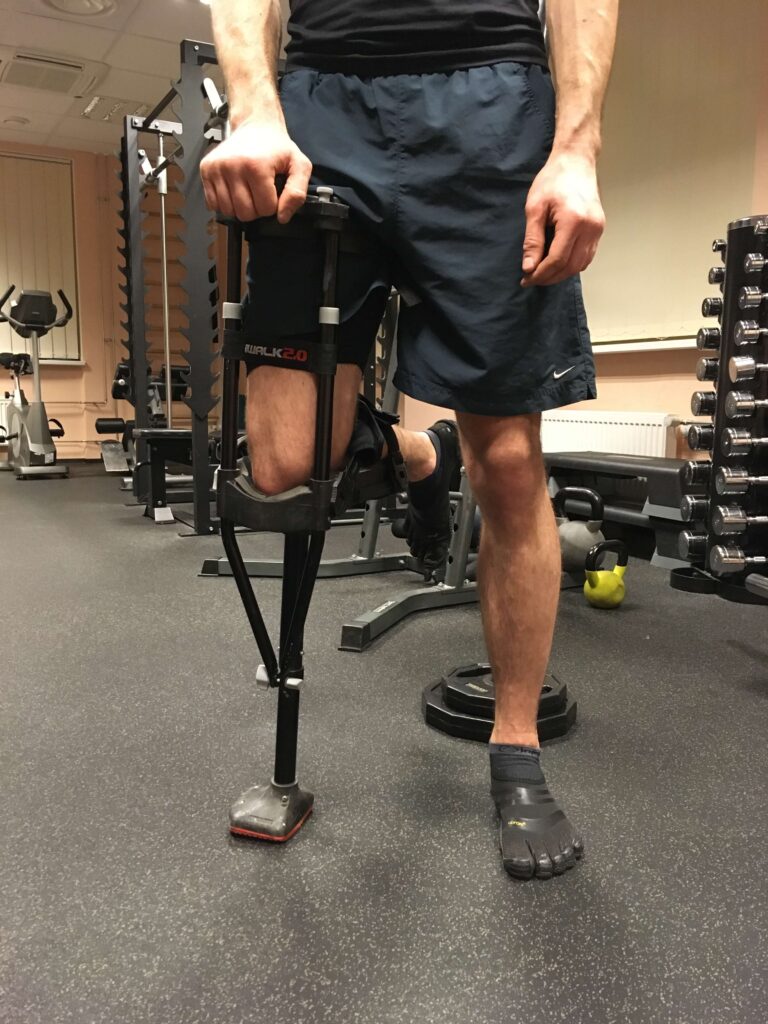 Ability to use your hands (carrying, opening doors etc.)
No extra weight on hands
The muscles of the healing limb get activity, because you are putting weight on your knee
Normal gait remains
No jumping while climbing stairs
iWalk is fixed to your leg - no falling crutches 🙂
How to walk with iWalk2.0?
The physiotherapist renting the crutch teaches you how to use it and gives recommendations for safe usage 
Crutch must be correctly strapped. Make sure before starting to walk!
When walking, I recommend using the handle to support and guide the movement
Make even steps and make use of the round sole of the iWalk2.0
When climbing stairs, if available, use the handrails
Avoid walking on wet slippery surfaces (tiles!) - the sole of the iWalk is made of rubber.
Recommend watching the video below
Feedback from clients
"Recommend to all, even after your 50s, only will is needed. I was able to do everything with the iWalk, including a trip with a camper van, witch was a success. When walking with the iWalk, no-one gave me looks, I felt good."

Ülle
"I was able to do all things at home, even with a coffee cup in my hand, nothing was left undone."

Jaana
"With the iWalk you are more independent than with elbow crutches and are able to do most things you did before the injury. And of course, your hans are free - this is a big plus."

 

Karin
iWalk2.0 rental prices
1 week 20€ (2,85 €/day) 
2 weeks  40€ (2,85 €/day)
3 weeks   50€ (2,38 €/day)
4 weeks  60€ (2,14 €/day)
5 weeks  70€ (2 €/day)
6 weeks  80€ (1.9 €/day)
7 weeks  90€ (1,8 €/day)
8 weeks  100€ (1.7 €/day)
Deposit (pay by invoice with cash or bank transfer) - 150 €